reviewed by Erik Sedore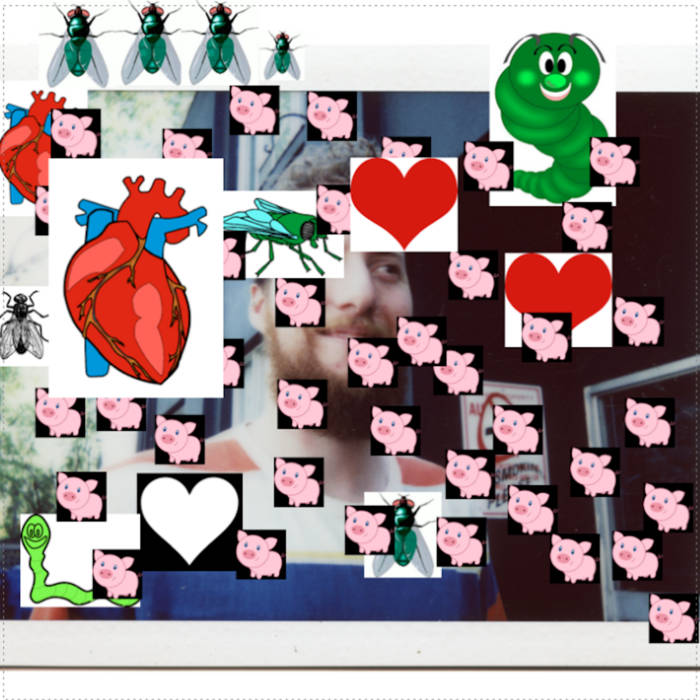 Buster Crabtree aka Graeme Moffatt is a Toronto-based bass player who has worked with the likes of Julie Arsenault and Sam Cash & The Romantic Dogs. He assembles his own music on his own in bedrooms and basements around the city, with extra touches coming from opportune collaborators like Charlotte Cornfield and Matthew Bailey. Each of the little song piglets on this EP are full of love-laden, ticklish whimsy.
Speaking of it, we get "Love" right of the bat, a big ebullient tribute to all that sweet and sticky stuff. Moffatt's craggy voice blends in with the buzzy and blasting guitars. "Angel Wings Green" is a fun trip, with delightfully impressionistic nursery rhyme lyrics.
A few easy rolling slow numbers make an appearance, from the subtly horrifying "Glowworms", whose lyrics make reference to digital dismemberment and glowing heart worms. The most intimate is "Underneath The Busybody Tree", which feels like a secret promise between lovers in an idiom only they can understand.
It all ends on a melancholy note in "I Was Always Looking For You". "Lie awake, yer thinking of me, but I don't believe, so I'm not afraid. I can't be saved. I was always looking for you."
Top Track: "Underneath The Busybody Tree"
Rating: Strong Hoot (Good)