reviewed by Erik Sedore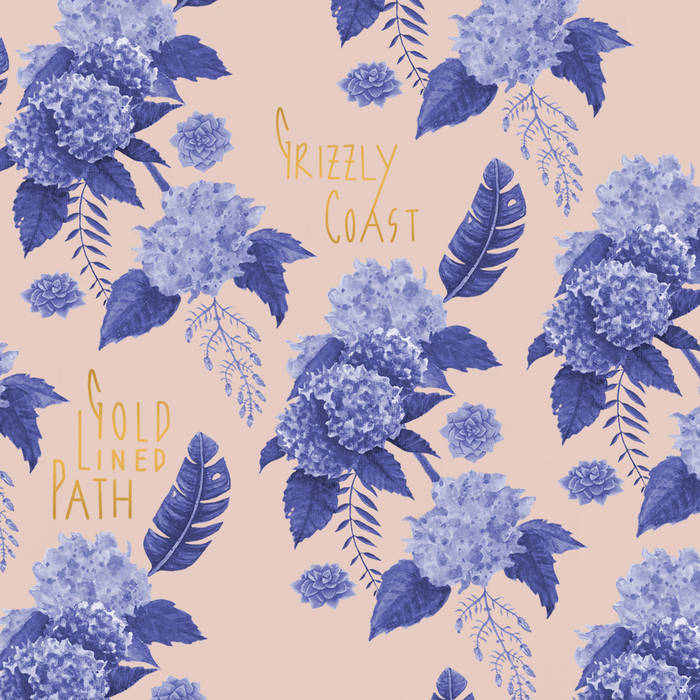 When a tree is struck by lightning, the surge of electricity races down the trunk, vaporizing the moisture under the bark in an instant, causing the wood to burst into hundreds of little splinters of fragments. The tree may survive, but if it does, it will be as a mangled wreck, with barely enough strength to hold itself up. It will look pretty cool, though.
Grizzly Coast delivers the lyrics of her debut album Gold Lined Path with same sort of desperate intensity as that struggling tree. She imagines herself in its place on opener "Marvel At Me": "Bury me underneath these trees, and water me please, my fragile little body." The music is sparse, softly played guitar, touched lightly by a far-off piano. Some tracks feel like they're asking for some kind of rhythm to anchor them and push them along. There are a lot of atmospheric production touches to appreciate though, such as the haunted voices rising and falling on "When I Feel Right", or the playful tones skipping in "John James."
There's a lot disillusionment here, which fuels the contemplative and rueful nature of the songs. "Bad Horse" finds us gripping to the past even as we race away to the future: "These reins are my safety, and my demise." Even the titular gold lined path isn't what it appears, rather than the path to glory, it was only a fraud. "Blinded by the shine, I believed."
Album closer "A House Is Not A Home" has a more open heart. Sharing blankets, brushing each others hair, these things matter and last, even after the earthquake or lightning or whatever come to leave everything in a barely living wreck.
Top Track: "A House Is Not A Home"
Rating: Strong Hoot (Good)