reviewed by Erik Sedore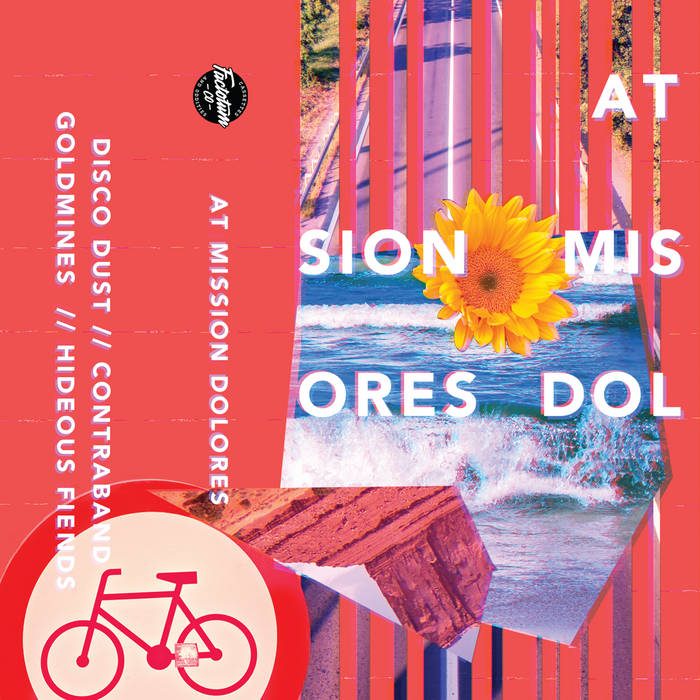 The artwork for the single release of the title track of At Mission Dolores newest EP Hideous Fiends looks to me like a bunch of malevolent Ken dolls, with their faces half-eaten off and corroded away. There's a theme of darker things lurking beneath shinier surfaces throughout this EP.
Opener "Disco Dust" starts with a confetti shower of guitar after the bass takes a few introductory swipes at the party ball. The song has the dance-rock jump you might expect from the title, but the lyrics paint a picture of a tepid, worn-out romance.
Next is the more laid-back "Contraband", whose guitars ooze into your headphones like they're being squeezed from a tube. The lyrics are more open to interpretation here, but it's clear that the "blue-eyed flower petal" floating about the song is up to something.
"Goldmines" is an instrumental, lead by diving and juking guitar bouncing around in its dark depths. Jared Wilman's drums are excellent and creative throughout the EP, here taking the form of staccato chops and taps.
And finally we end on that title track, with its woozy arpeggiated guitars and palm-muted snaps and crackles. The fiends in question appear to be the denizens of a "white trash parking lot", who are left to melt in the sun as the EP fades away.
Top Track: "Disco Dust"
Rating: Strong Hoot (Good)