reviewed by Erik Sedore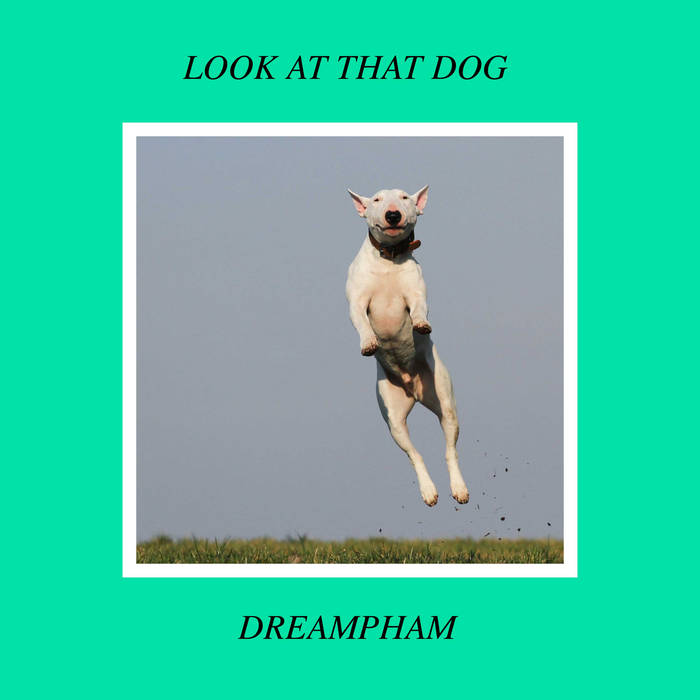 Who knows what goes on inside the mind of a dog? Sometimes my dog will look at me, panting heavily, his lips turned upwards in what appears to be a smile. His eyes are glazed and guileless, and I have no idea what he thinks of me. Does he love me? Hate me? Is he excited, or confused? Maybe he just has an endless loop of ambient electronic music playing in his head. It would explain some things.
Which brings us to Look At That Dog, the debut release from Calgary's Dreampham. They make meditative and buoyant electronic music , inspired by our faithful four-legged companions. Let's look at some of these dogs, er, I mean songs:
"March Of The Puppers"
The lead-off track is a bouncy stumbling shuffle. Partway through it gets distracted and stares skyward, wide-eyed with wonder, before some rambunctious live drums return to take it home.
"We're Here And We Brought Treats"
Tense swells of guitar create a sense of anticipation, just begging to be rewarded. It builds to a drone that's like the overloaded circuits of a primitive animal brain.
"Time For Walkies"
A confident, strutting jaunt. Bits of digital signature mark their territory amidst heavily affected guitars. Curious sound waves sniff each other out across the space of your headphones.
"Naptime For Our Fuzzy Friends"
Like a slow motion chase in a dream. It feels like hours go by as a square of sunlight crawls across the room to where you're wrapped up in your favourite blanket.
"That Dog Is On The Table Again"
Low, percussive warbles scamper playfully back and forth. The track then retreats to a safe corner, and all you hear are strange gurgles and a gnawing flutter as the EP comes to an end.
Top Track: "March Of The Puppers"
Rating: Strong Hoot (Good)