reviewed by Erik Sedore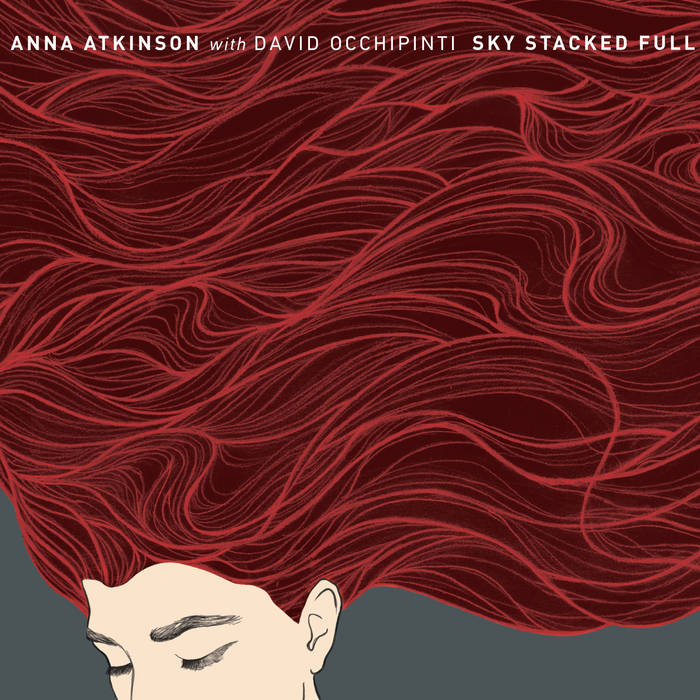 How often do you stop and really take notice of what's going on over your head? Every day, the clouds twist and contort into various shapes, playing out scenes and dramas go that go unnoticed except by the most patient and observant. On Anna Atkinson's elegant new album Sky Stacked Full, there's a foreboding winter sky struggling to clear and find peace with the ghosts that stalk it's horizons.
Lead-off track "Snowshoe" opens with airy, timid guitar plucks that talk to each other across the stereo channels, while the protagonist of the song ventures into the unknown through the deep unforgiving snow. It's the best example here of Atkinson's skill of setting a complete scene with just a few images and a cinematic build and release.
The next song "Water" reminded me somewhat of Cat Power's "Water & Air", in that they're both songs that culminate in a desperate catharsis for something or someone taken beneath the waves. This song however is more open ended, and it could be anything she's looking for as she snorkels floating on the surface.
Two other highlights are "Lovers" and "Silver". The first is a two part break-up song that finds comfort in the routine of baking the daily bread, which will always rise now matter how your world may shatter. And the accordion driven second is a touching and poetic ballad about being there for someone when their life is in tatters. After Anna's final soaring "come for me" chorus, the song ends with an excellent guitar solo from collaborator David Occhipinti.
Some tracks are less successful, like "Nobody Knows You", which has too little going on to really engage the imagination.
The wintry motif that runs throughout the record is confronted head on in the closing "Winter Wind". Over some really creative background vocals, and what seems like musical saw that sounds like the harsh haunted tundra, Atkinson makes her truce with winds blowing through her skies.
Top Tracks: "Snowshoe"; "Silver"
Rating: Proud Hoot (Really Good)