reviewed by Laura Stanley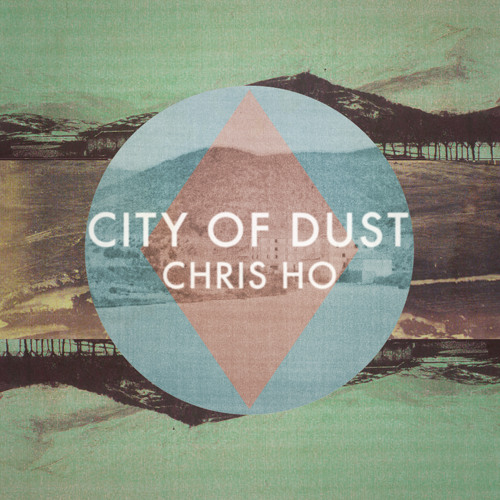 It's hard to believe that Chris Ho's City of Dust is his debut full length record. In a mix of poise and obvious talent, there's something about Ho's song making that causes it to feel more experienced than it actually is.
As one of the winners of CBC and Green Couch Productions' cross-Canada trip of music and documentary making "Tracks on Tracks," the buzz surrounding Ho's brand of charming folk-pop songs is about to get a whole lot louder.
(If you'll pardon the English major in me): In Archibald Lampman's poem "The City of the End of Things," he speaks of the changing industrialization of cities and the diminishing feelings of human connections writing, "And moving at unheard commands,/The abysses and vast fires between,/Flit figures that, with clanking hands,/Obey a hideous routine." With Ho's City of Dust treading on similar themes as Lampman's, urban decay and the modernity of society being the major ones, listening to City of Dust I couldn't help think about Lampman's poem.
The possible T.S. Eliot reference in the surprisingly upbeat sounding "Yellow Fog," the more sullen folk filled title track, and the melodious sounds of our previously reviewed "No Connection," a song that in fact perfectly connect with the rest of the LP, all tread on this predominate album theme.
Album themes aside – City of Dust does not solely focus on the outlined theme but also treads on love, life, and various other topics – Ho, to my surprise, is not just about the toned down folk tunes but provides a mix of rock and pop sounds for a full band atmosphere. The opener "Trouble," with it's big time horn-filled ending, or the almost bluesy sounds of "It's Coming Along" exposes different genres that Ho includes in City of Dust. 
A very radio friendly pop side of Ho also makes an impressive appearance on the LP. The pop-fusion in "Story Of The Flood," is the biggest standout from the pop side of things thanks to it's infectious, danceable, instrumental section throughout. "Doesn't Make Sense" is another song who's core is of a pop nature but where "Story Of The Flood" features synth sounds, "Doesn't Make Sense" is pure pop-rock.
Back to the more melancholic folk side of things, "Winter Scar," reminiscent of The Head and the Heart's "Winter Song," helps to beautifully wind down Ho's record while the closer "Simple Notes" makes for a perfect end note of City of Dust.
Despite a varying mixture of genres, with Chris Ho's narrative voice proving to be powerful one and musical talents apparent, City of Dust is a debut record that's one to hear for 2013.
If you're from the Victoria area, "Chris Ho's City of Dust Record Release Event" is taking place January 18th and will feature appearances from Good for Grapes and Towers and Trees. Check out the Facebook event for more details.
City of Dust will be available on Jan. 18th on Bandcamp and iTunes.
Top Tracks: "Trouble," "Story Of The Flood," "Simple Notes"
Rating: Proud Hoot (Really Good)